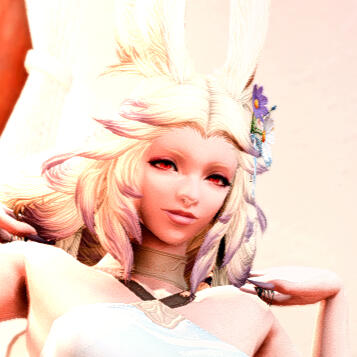 You don't even know what to do with me,
I came from your cotton candy dreams, oh ~ ♪
Lemon Poppy has an adoration for the finer things in life, and oftentimes this turns out to be part of an even emptier shallowness. However, sticking around for a little while would reveal Poppy to be a warm, sweet, relaxed Veena with a big heart beneath her skin-deep looks, who wants nothing more than to pamper herself and those around her.
Names & Aliases
Lemon, Poppy
Age
She'll never tell
(adult)
Nameday
24th Sun of the 6th Umbral Moon
Race
Veena Viera
Gender
Female
Sexuality
♥️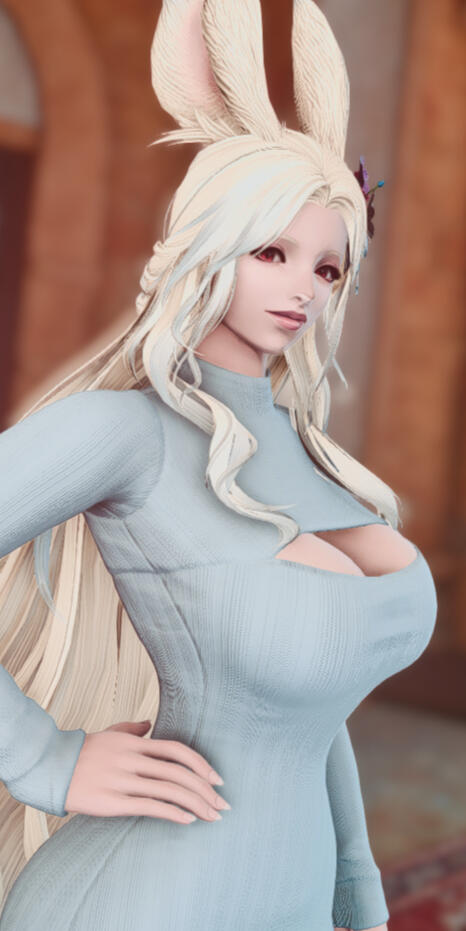 Relationship
Single
Profession
Sugar baby, "professional" arm candy
Residence
The bed of whoever's lining her pockets currently
Birthplace
The Skatay Range
In-game Name
Lemon Poppy
Server
Goblin
Hair
Platinum blonde, streaked with new colors frequently
Eyes
Caramel brown
Skin
Peachy
Height
6 fulms
Build
Hourglass, busty
Distinguishing Features
Lemon Poppy's appearance is meticulously pruned.
She has a small beauty mark below her left eye.
Clothing
Poppy dresses to suit her mood for the day, and that can range from daring and scanty to lurid and costumish.
She has a curved barbell belly button piercing.
Common Accessories
Jewelry, lavish clothes, fresh flowers in her hair
Positive Traits
Caring
Confident
Street-smart
Neutral Traits
Ostentatious
Unblushing
Negative Traits
Materialistic
Vain

Interests
Poppy's loudest interests revolve around mingling, personal beauty, fashion, and high-end luxury goods.
Her more modest interests include flowers, sightseeing, relaxing, and eating sweets.
Dislikes & Fears
Poppy dislikes toxic gossip and inappropriate, rude people.
Trivia
Her acrylics look dangerous.
Good, Wholesome Company
Lemon Poppy enjoys a good conversation, whether blowing steam, offering advice, or chatting about nothing in particular.
Enough About Me Though
Poppy wants to know more about YOU and the things you do to treat yourself!
Beauty Consultant
Poppy is happy to share tips n' tricks to achieving her looks, but won't offer them when they aren't asked for.
Heya! Thanks for checking out my character's profile!

Please be advised, despite Lemon Poppy's proclivities, I do not respond to random ERP tells, nor will I respond to tells from strangers requesting a transactional relationship from her. All her sugaring takes place in a strictly off-screen sense or with trusted friends, and I am only interested in forming friendly bonds with her while writing her otherwise.

Thanks!